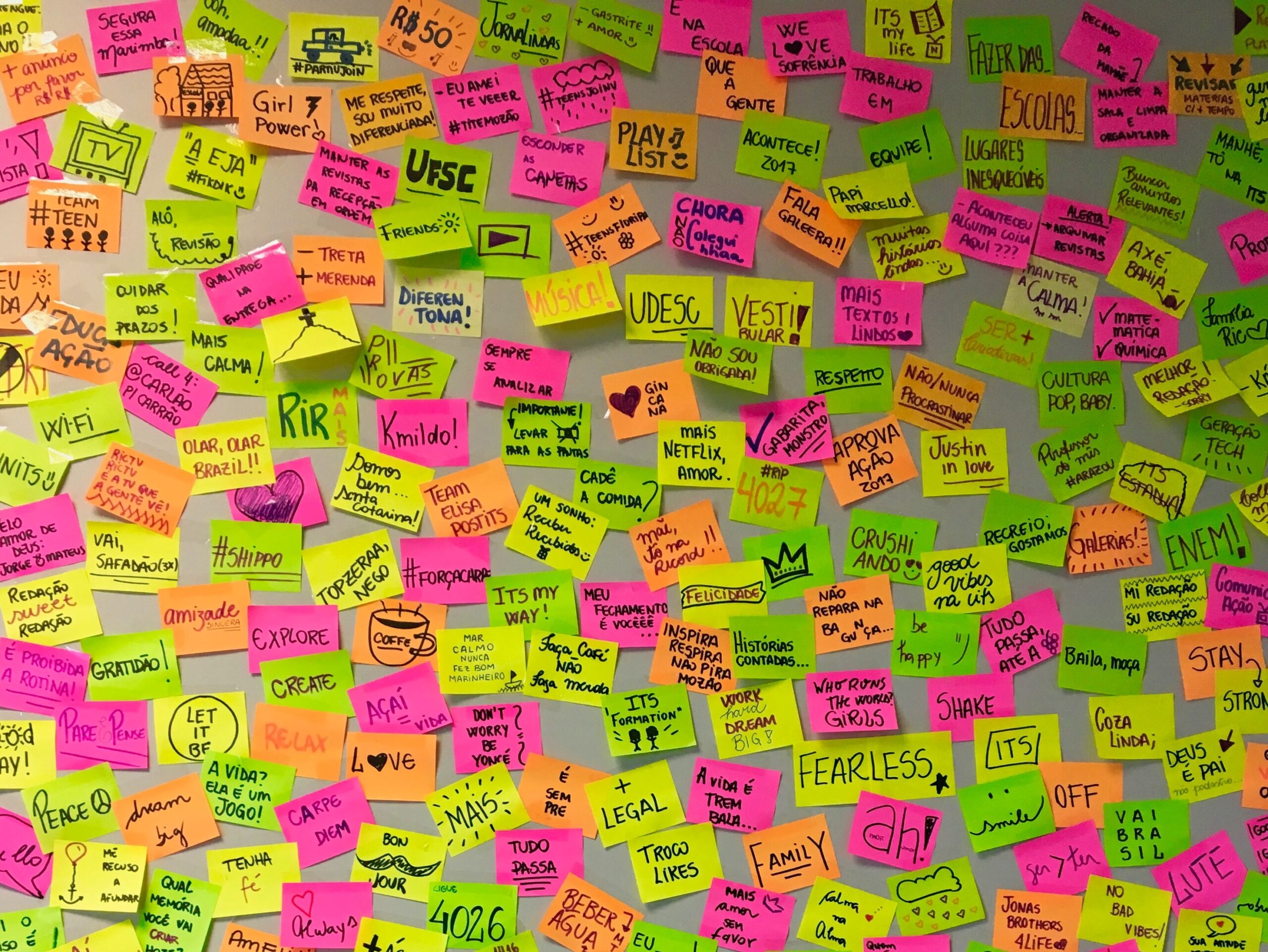 Photo by Nathália Rosa
I like Post-it notes. I like the way they let me capture a task then park it until I'm ready to take action.
Way back at the beginning, I had a principal who carried a small notebook in their top jacket pocket. Anytime you started talking to them they took it out, ready to make a note if needed.
This principal prided themselves on following up, not forgetting, doing what they promised, and in their pocket was a system to make all these things happen.
Post-it notes are my version.
Sadly, while they are an awesome fluro coloured tool, the reason they are in my thinking right now is that they're multiplying – very quickly! And lots of notes means lots of things to remember and do.
Welcome to the end of Term 4!
This is the time each year where a myriad of tasks and looming deadlines make it very possible that your waking hours are consumed entirely by knocking off task after task. Those of you who have followed the 40 Hour Project for a while, know that this is the time when the 'busy' can obscure the 'important'.
Even the students seem to unwittingly contribute. There are more plasters given out and more social interactions to manage than at any other time through the year – people are getting a bit frazzed.
I spent precious time this morning helping 3 great young boys resolve an issue that started with someone holding a door handle and ended in tears. None of them planned the debacle, and all regretted it, but it does sum up the vibe of late Term 4 – stuff happens.
In amongst this end of year race is your opportunity to be a leader. To focus on people first, spread the calm, and to deliberately aim to finish the year with energy left over and feeling well. We have talked about this before – Madvember Doesn't Have To Be – but this time I want to focus on the power of calm.
To impact your team positively a key is to manage perception. I like the duck analogy where they are paddling like hell under the water but up on top all looks serene. It's the bit on top that your people will notice.
A personal strategy I use to try and spread a sense of calm, is to deliberately move slower the busier I feel. This may sound simplistic but it absolutely helps – body language is the language that people notice most and if you are moving around your site in a rush, it sends a message. So slow down and breathe. Stop to talk with kids and adults, volunteer to cover someone's duty, and at all times move slowly. And it's not all acting – research shows slowing down and breathing properly changes your mental state. A win/win for you and your school.
. . .
Which brings me to where I started with the Post-it notes.
I realized that when they're plastered all over my desk/laptop/office, they tell a story to all who see them. They visually create a similar effect to walking quickly everywhere with no time to pause. They create the impression that I am busy.
.
So here is my cunning plan – I'm not going to stop using them, I'm going to hide them.
At the very least I get great pleasure from screwing them up and chucking them in the bin when actioned. I'm not willing to forgo that goodness. All I am going to do is stick them inside a plain manila folder. The folder will sit on my desk closed. The notes live on but the story my desk tells will be different. A small, but deliberate action in the face of the run to the finish. Dare you to try it.
David