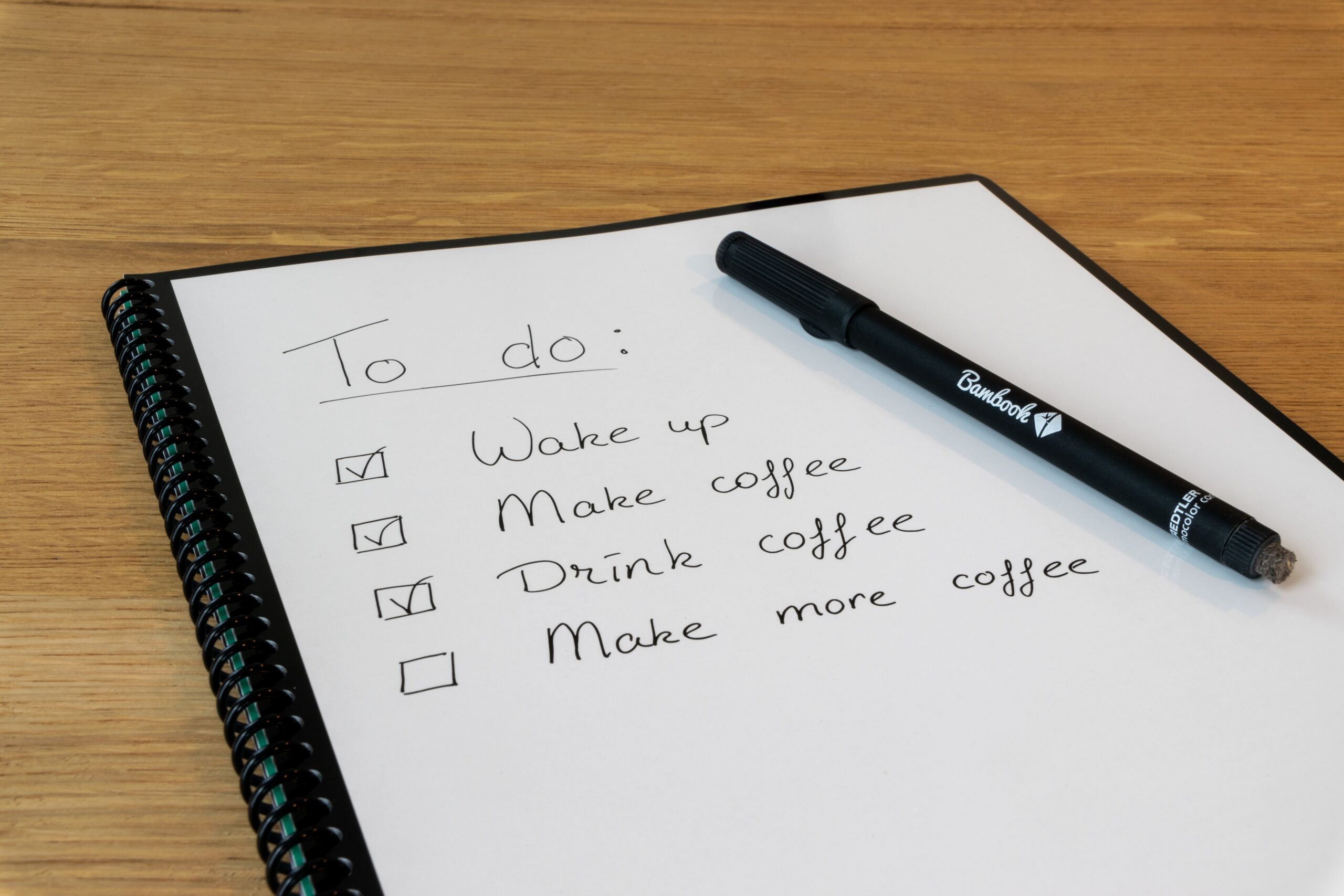 Photo by Thomas Bormans
How's your list going? You know the one – the one with all the stuff you have to get done before the end of Term.
I'm currently finding mine is tricky to control. Even if I beat it with a metaphorical stick, it still seems to fight my need for order. No amount of crossing out (or in my case scrunching up the Post-it notes) diminishes its size, satisfying as that can be.
And it's not just the sheer volume of items on it, it's just as difficult to maintain in the right order – the important is getting slowed down by the urgent and some of the urgent is unpredictable.
Welcome to the sprint to the finish.
If you are feeling somewhat similar, I have no perfect solution, but what I can offer based on having run this race before is:
It's going to be over soon (in my case, December 14 – woohoo!)
You will not complete your list
It matters which things don't get done
Self-care is essential over this time
Over soon
Regardless of how late you started the year, or how many TODs you scheduled, you can't keep your school working past the 20th December. That's worse case scenario and it's 18 days away.
List Incomplete
It is impossible to do everything. Relax into that reality.
Priority
If it's to do with staffing it is both important and urgent. It trumps all other list items and stays right at the top until done. When you are dealing with organising your most precious and important school resource, it beats everything.
When some crazy stuff happens (and it will in the next fortnight) of course you must help if needed. These things might even cause you to pause in your work around staffing (employment, appraisals, support, etc). The trick is to go straight back to the staffing as soon as you can.
Self-care
Despite any temptation to ignore your own wellness, don't do it. Now is exactly the time when you have to deliberately ensure your health and happiness is in the mix of important work. Two weeks of poor sleep, no exercise, junk food and too much coffee, at the very time you are at your busiest, is not going to help. Here's a simple idea – pick one item to improve and put it on the list with a highlighter underline. You're welcome.
Dave