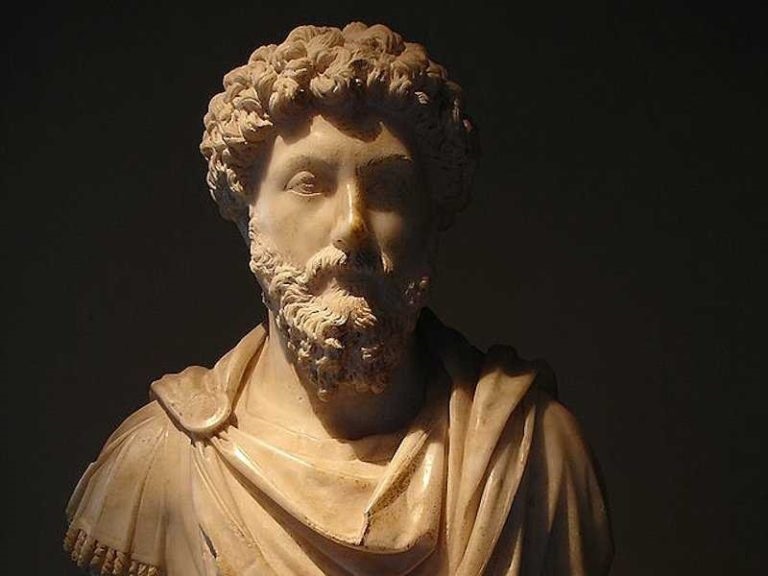 .
A few years ago orange was the new black. Shortly afterwards anything that was new, exciting and a must have, was the new black. With this in mind I proclaim that in the world of leadership a thing called Stoicism is the new black. Well, I would proclaim that, if it was actually something new, but stoicism has been around since the ancients, and it turns out that any new thinking is just someone else's old thinking from way back when.
So why is stoicism hitting the right note with me now?
Like with many ideas, I stumbled upon this. A bit like stumbling upon a $20 note fluttering in a dark alleyway just around midnight.
But I got to wondering, after David's confronting statistics in last week's blog, if it really is up to us to fix this, then where is a good place to start?
. . .
I'm thinking that we're all in a bit of a stumble in a dark alley just around midnight. So what would that $20 note look like?
And then I stumbled on something that has been a recurring idea for quite some time now. And when I say for quite some time I mean quite some time – think thousands of years!
Fellow principal, Saira Shaikh Boyle, posted this quote from Marcus Aurelius on Facebook –
"The first thing to do – don't get worked up. For everything happens according to the nature of all things, and in a short time you'll be nobody and nowhere, even as the great emperors Hadrian and Augustus are now.
The next thing to do – consider carefully the task at hand for what it is, while remembering that your purpose is to be a good human being. Get straight to doing what nature requires of you, and speak as you see just and fitting – with kindness, modesty, and sincerity"
Don't get worked up and your purpose is to be a good human being. Or don't get upset and do the right thing!
Wow.
The Stoics, and there are quite a few famous ones (Marcus Aurelius, Seneca, Epictetus, Cato, Zeno, Cleanthes, Hecato, Musonius Rufus et al), all believed in this simple mantra: Your purpose is to be a good human being. Do that, and only do that.
As wikipedia describes it, eudaimonia (happiness, or blessedness) is found in accepting the moment as it presents itself, by not allowing oneself to be controlled by the desire for pleasure or by the fear of pain, by using one's mind to understand the world and to do one's part in nature's plan, and by working together and treating others fairly and justly. Being a good human being.
That sounds incredibly deep, so I prefer to go back to the Don't get upset, Do the right thing mantra. Here are some examples:
That funding from the Ministry that I was led to believe was coming, but now isn't – well I'm not going to get upset, and I'm going to do the right thing by letting it go. I've pursued it long enough now, I have to move on.
That kid who has just trashed that classroom because the funding from the Ministry to adequately supervise him didn't go far enough – well I'm not going to get worked up, and I'm going to do the right thing by making sure that supervision happens somehow even if it means it is me who does it until the Ministry meets their commitment.
That botched conversation that I led at the Board meeting that didn't go to plan because I wasn't quite on top of my game – well I'm not going to get upset, and I'm going to do the right thing by being better prepared next time around, or I'm going to have the courage just to say I don't actually know at this present time.
Our roles are incredibly complicated. I think that there's so much going on in our schools that it's almost inhumane to think that one person, us, the principal, can be expected to be all over it all of the time. We simply can't. And because of that, from now on I'm going to try and just do this:
Not get upset or worked up – which I read as don't place too much negative emotion on what goes on, whatever goes on.
And
Do the right thing – which I read as do what's good for my school and, just as importantly, do what's good for me.
I sincerely doubt that it's going to be easy. I've spent a lifetime assigning negative emotions to what I do. On the whole I've always tried to do the right thing, so I'm hoping that I'm almost halfway there. But not equating a plethora of emotions is a habit that I'll need to work on – no doubt again and again. Sometimes I'll succeed and sometimes I won't. But I'm not going to let that upset me. I'm going to be stoic about it instead.
. . .
Half Hour Update:
To be honest, my plan went swimmingly well for about 30 minutes. And then a left field issue led me to deal with things in a very non stoic way. Obviously this little project will take some time. Until then I'm going to follow another piece of advice
"Life is to be lived, not controlled; and humanity is won by continuing to play in face of certain defeat." ― Ralph Ellison
Steve
To join this conversation and get our weekly post directly, add you email below. You can also head over to The Forty Hour Principal Facebook page (closing in on 500 school leaders now).