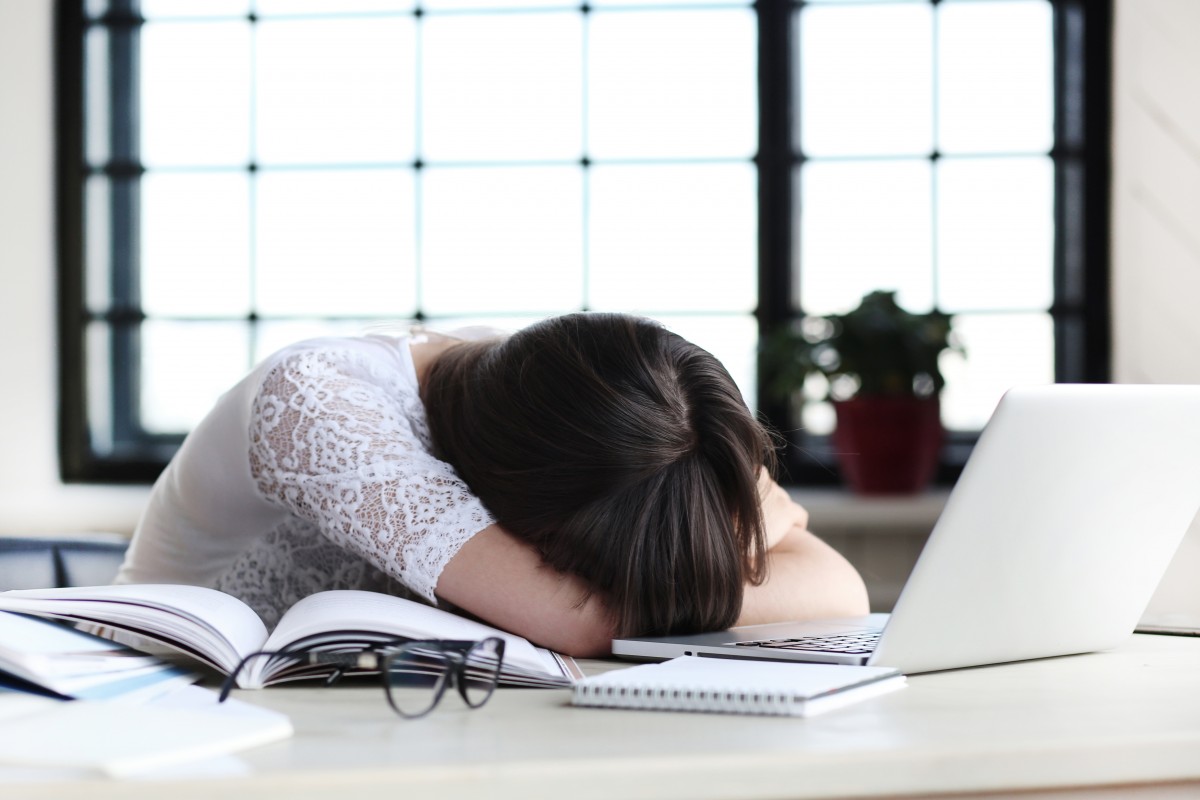 Source pxhere.com
In New Zealand, school leaders are allowed to accumulate unused sick days. I've got zillions as have plenty of school leaders who have been lucky enough to have avoided a major illness or need for extended leave. Back in the 'good old days', it was considered perfectly acceptable to be 'sick' for the same length of time as your accumulated leave at the end of your career. A sort of "thanks for showing up to work every day" type of reward.
Of course, in the more pressured world we live in, it would be very naughty indeed to do a similar thing. The reality is that those of us who have been lucky in the health stakes will simply have all that accumulated evidence of turning up to work evaporate on the day we clock out. Pooft – gone.
. . .
But I don't think that's the whole story. It's not all about luck and health.
I'd suggest that many of us have unused leave because we are almost pathologically adverse to calling in sick. It's not what we believe a principal should do and certainly not what we do.
But why?
The other day I watched a cool wee video from a fellow principal, Michael Fletcher, where he encouraged us to stay home if unwell. His bottom-line message of "stay home" also exposed reasons school leaders often don't.
Things like:
"I'm snowed under already and taking a day off will just make it worse."
"It's the only time when we can all make the meeting – I have to go."
"What will the staff think? It's Friday and it'll look like I'm making it a long weekend."
"I was sick last week so I just can't be sick again now."
"They need me there in case . . . (add your own reason)."
An all too common default position is that we simply have to be onsite. There's some sort of slightly vague but powerful 'gut' feeling that it's not good if we are at home when school is open. It's somehow mixed up with our beliefs about leadership and duty and . . . the job.
From a principal who indeed took a sick day this week –
"I've been sick all Easter on and off to be honest … but today was the worst. Funnily I checked my calendar to see what sort of "havoc" this would wreak! Saw my calendar was pretty clear and so sent the messages out that I wouldn't be coming in. The feeling that I had 5 days off already, and was still going to have a 6th one was undeniable. My partner suggested I go for a Covid test – but that would be another 48 hours off school, so I said no. That's actually wrong."
So, maybe you have lots of accumulated sick days partly because you've been amazingly healthy, but also partly because on the many days you have felt unwell over time, you have "soldiered on".
And here's the rub – I bet you can't remember even one time when you were away sick, where your predicted worst-case scenario happened. Those little voices in your head told you lies.
There's actually a term for this type of thinking –presenteeism.
Presenteeism is when a worker (e.g. you or me) show up to work unwell. We're a warm body that people can see, but actually anything but effective. The reason this term has been invented is that being at work in a diminished capacity costs companies big bucks and they are starting to take the problem seriously. The research is new, but early indications are that it's even more costly than the well studied problem of absenteeism. (Link to presenteeism research in nursing.)
. . .
The truth is that when you are feeling unwell, you are unwell – you are not the best version of the leader that you want to be and pretending otherwise is, to be frank, silly.
The science says:
that when people are sick they need to rest to recover,
that knowingly staying at work during this time makes others sick too,
that decision making, creativity, and general cognitive functioning are sub-par.
It's called being sick.
Refusing to stay home can also be a subtle disrespect of your team, because being unwilling to take a sick day on the grounds that you are irreplaceable, implies that your team is not quite up to the mark. (U1 principals are an exception – you are very nearly irreplaceable!)
Of course, there are practicalities involved too. Another principal recently commented that with all the disruption of COVID – delayed work streams, cancelled meetings, rehashed schedules – it could seem even more important not to be absent. (This is a common theme of principalship, that personal sacrifice is a core part of doing the job.)
On the flip side, I'd actually been thinking the opposite, that the health messages around the pandemic were making it more acceptable for people to stay home if unwell – it's what we demand of others in our schools so surely we need to model this behaviour too?
So what do you think? Is it OK to come to work even when you know you are sick?
Dave
(And to those of you who have, through no fault of your own, had to use every last sick day possible, that sucks. It means unpleasant things have happened and I fully acknowledge that you didn't choose them. Life is complicated and humans are, well human. Stuff happens.)