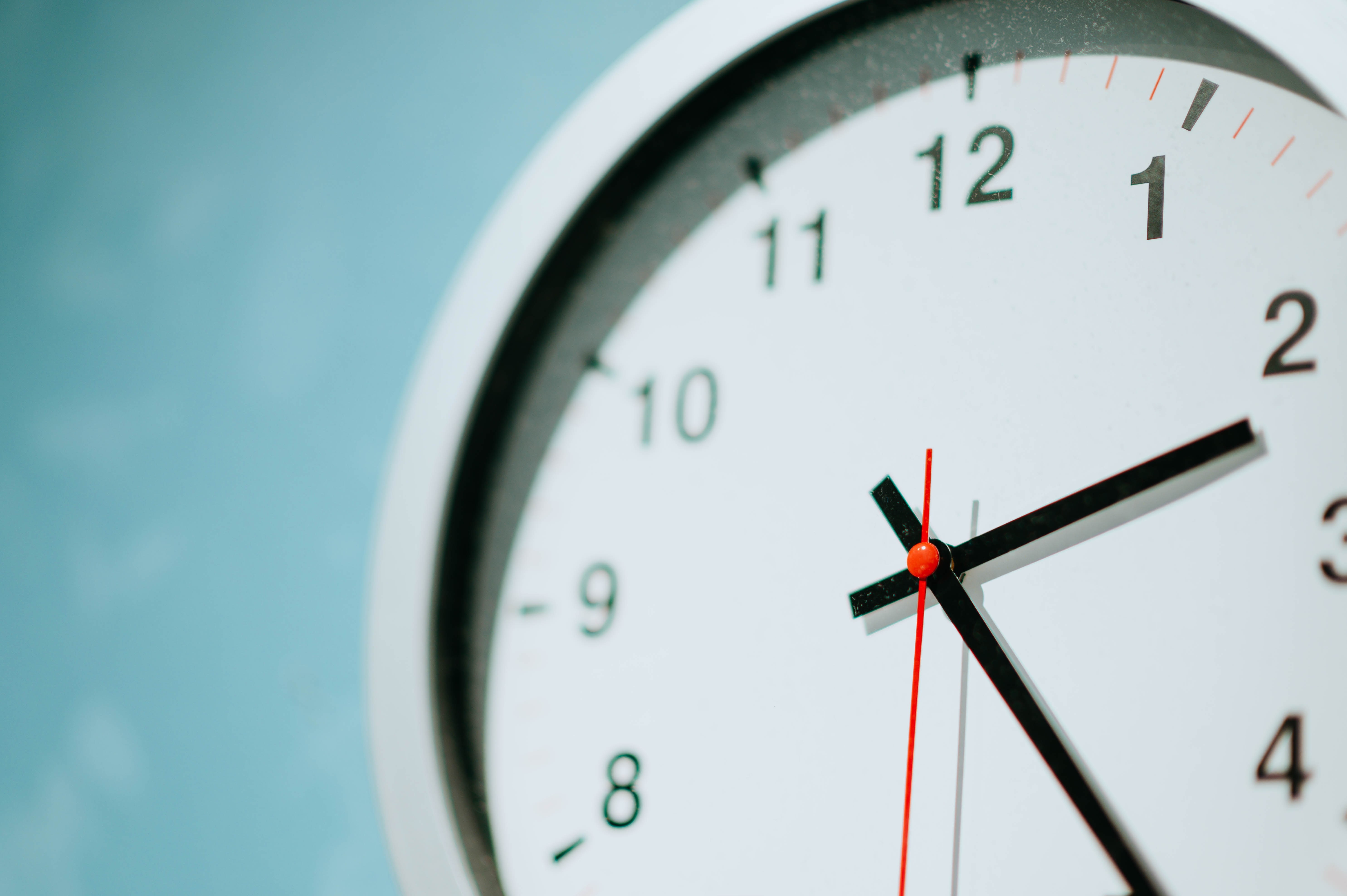 .
"I hadn't been at my school for very long. It was a country school with a straight road of about 6 km separating it from the edge of town. Perfect running distance to unwind after a hectic day of principalship. I left my car in the carpark and took off down the road. The run went so well that I did it again the next day, and the next, leaving school each day about 4pm. Each evening I'd get a lift out to school to pick up my car. The pick-up times would vary from 5:30pm through until after 9:00pm.
Overtime, I began to get compliments about how hard I was working from the community. "Wow, you're putting in some long hours at school at the moment" and, "awesome work, you've been busy". I didn't read too much into it. It was true I had put some hours in, but I began to wonder how members of the community who had nothing to do with the school, knew so much about how busy I was and the amount of time I was spending working.
The compliments kept coming, and so did my running home habit.
My fitness improved and at the same time so did my standing in the community.
One day it dawned on me why my community seemed to know so much about the hours that I worked. When they drove home in the afternoon, they always saw my car parked in the carpark. They had no reason to believe that I wasn't at school, especially when the lights were always on in the school at the same time (thanks cleaners!).
I hadn't done this to be deceitful, or to skive off early each day, but it did underlie to me some suspicions that I had about how people see the role of a principal, and what we see the characteristics of a great principal as being."
. . .
Many people put value in the hours you work, especially if they don't know exactly what you are doing. And let's face it, as a principal, there are often things that we do in our role that go unseen. This perception of the "hours you work" reflecting your value, is often worth more than the actual work you do. Perception is king.
If you are working long hours, then by association, you must be working hard and achieving a lot! I've never heard someone say, "wow you've only worked 6 hours today, you must have been super-efficient and on the ball!". I wonder why this is? Sooner or later you've got to consider; is it our role to be the busiest person at school, or is it actually to make the most impact?
This begs the question, what would our roles look like if we were forty hour principals? I asked several of my colleagues, all who work a variety of hours, (but always well over forty in any given week – sometimes double that), "imagine if you could work a forty hour week, I wonder what that would look like?"
They all said it couldn't be done. They implied that a forty hour a week principal simply wouldn't being doing their job, and (just gently) that maybe I was out of mind suggesting such a thing.
The maths didn't quite stack up either. If you start at 7:30am in the morning then you'd have to be walking out the gate by 3:30pm, five days a week. Even if you began at 8:00am, you'd be in your car by 4:00pm. None of this accounted for Board meetings, staff meetings, PD sessions, evening PTA meetings, or school community events which were important that you attended.
However, I think most of these principals missed the point.
Forty is just a number. A number that we all grew up with, that we were promised – the mythical forty hour work week. I could have suggested thirty-five or fifty for the same reason. Here we are in a principal world where many of us are overworked, stressed to the max, and struggling to create a work/life balance that has some semblance of joy. We clock up some insanely big work hours. The New Zealand Primary School Leaders' Occupational Health and Wellbeing Survey (2018) indicates anywhere between 55 and 80 hours a week.
The most important number of course, is not the number of hours that you spend chained to your desk. No, the most important numbers are found on the flipside. How many hours do you spend with your loved ones? How many quality sleeping hours do you get each night? How many hours do you spend exercising? How do your blood pressure numbers look? How many hours of stress do you pass on to those around you; to your colleagues and to your loved ones? These numbers add up to your wellness and hence effectiveness both as a person and a principal.
The "Forty Hour Principal" is therefore aspirational. There are countless things that you as a principal might have to do, and let's face it the day will only ever be 24 hours long. However, there are some things that we do each day that can happen tomorrow or at another time. The things that you do that make an impact, or a difference, are the only things that really have to happen today.
The "Forty Hour Principal" isn't about adding work onto those around you either. You are responsible for a lot in your schools and that is never going to change. This is about you being directly accountable to your own well-being.
So, what steps can you take?
Throughout this book we make several suggestions, but a good place to start is to take a look at your current hours per week. You'll notice that they fluctuate a lot week to week, depending on what's happening in the school. Try to timetable in at least two forty hour principal weeks during those potentially quieter times per term. Remember, forty is just a number. It's aspirational. The aim here is to dramatically decrease your hours when the rhythm of the term makes this possible.
During these weeks, don't feel guilty when you walk out at 4:00pm. Some of the biggest thinkers in the world routinely take time to do exactly – nothing. Bill Gates, Tim Ferriss, Mark Zuckerberg to name a few, have taken on the habit of regularly stepping away from their usual routines. This isn't a vacation, it's a "nothing time" where they spend periods reflecting, reading, thinking and living outside the all-encapsulating world that is running a business. They do this without being contactable or connected to their businesses. And they do it because it works – it makes them healthier and more effective.
Look at the 4pm walk to your car as the beginning of your nothingness time. Nothingness brings to it the flexibility of doing whatever you want as long as it is not more work.
On those days, switch off your email notifications from the moment you leave school. (You should try this every day, not just during your Forty Hour Principal weeks!) Switch them on again when you come to school the next day. You'll be amazed at how many hours you can save per week just by limiting when you can be contacted. Consider not checking emails during the weekends either. If you are going to check them, then make sure you do it on your own terms, when you are ready to engage. Surprises can wait. They will be equally surprising when you read them tomorrow or on Monday.
By taking on the aspiration of being a Forty Hour Principal, you actively and positively show that being busy isn't what you value in your school. Impact is the goal, not the number of hours you log up. We're not talking about Facebook likes here after all!
By looking after yourself you can do your job more effectively. Don't give in to the perceptions of others who may see this in a negative light. Instead you're showing some powerful traits; flexibility, a non-judgemental mindset, positive coping strategies, appreciation of self, and the ability to look after yourself and your school.
Throughout the Forty Hour Principal book and in our weekly blog posts, we look at other provocations that will get you thinking about your role. As a whole, they signpost ways that you can use to make being a principal or school leader more manageable, more sustainable, and more fun.
Steve