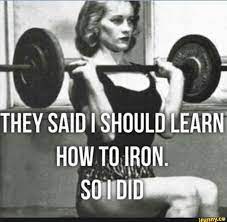 Today we have a guest post from Saira Boyle. Saira has wide experience in leading schools and is currently the principal of Mt Hobson Academy based in Auckland. She shares some confronting reality about our job, but also offers solutions that just might be what you need.
What's your real insurance policy?
Over the last two to three years I have observed, with a mixture of sadness and delight, the steady trickle of principals stepping away from the job. Sadness, as the sector once more takes a punch to the gut, and delight as our colleagues, our people choose LIFE!
Throughout 2021 it was reported that there was a global pattern of people in executive and CEO roles stepping away from the corporate high pressure and choosing jobs with less hours, less pressure, less stress and consequently less remuneration. It was even given a name – The Great Resignation. The two-year plus, COVID roller-coaster saw many people in such high-power roles take stock of what was important in their lives, down-tools, down-size and down-stress in order to gain some sort of balance and satisfaction in living life.
In my first year of Principalship there were many things which jumped up and shocked me, but one of the most memorable was listening to Phil Riley, who had completed some comprehensive research across Australia and New Zealand, talk about Principal wellbeing. I heard him speak twice over a short period of time. First was at the Catholic Schools conference in Wellington and then a few months later, which was my second year of Principalship, at the Beginning Principal conference. I remember the story he told was hard, bleak, and in fact stark, for the future and health of our Principal sector. The first time I heard him speak, I was 43 years old, fit, strong, healthy, a non-drinker, non-smoker, active and indestructible, or so I thought. I grumbled to other 'young' colleagues about the doom and gloom he presented and had the all-too-common attitude of 'not me'.
One line that stuck with me, from his presentations, was that young principals were likely to be impacted hardest. His findings showed that the levels of stress, workhours and general pressure experienced by Principals would see 'young' principals work, work, work and then drop. Dead. He discussed that because of the 'job', (our sedentary lifestyles and high-pressure experiences), work related, silent killers would creep up on us and without warning, claim us in significant numbers.By the time I heard Phil speak the second time, a few months into my second year, at 44 years old, my attitude had adjusted. I'd had a warning and a serious one at that!
In January of 2018, I woke one morning to a pain in my leg and was diagnosed with a non-provoked blood clot. Watching the doctor snap into action as he worried it could break off and go to my lungs or brain, causing irreversible damage or death, was fairly loud as a wake-up call. I was expected to self-inject blood thinners twice a day, increase my daily activity and drink over 2L of water. The silent killer, of which Phil spoke, had decided to make an appearance and the only thing which could account for it, was stress, ongoing, daily dress. You all know about this, right?
Fast-forward and in 2020, in the middle of lockdown I noticed my right arm was experiencing pain, and my shoulder eventually locked up, unable to move the arm more than a few cm in any direction and in constant pain. I was told it was a frozen shoulder. I started to feel 'old' and like the decline was on its way. You may be thinking, we all have pain, we all have illness, why is she telling us this. Well, that is the point! We don't need to at all.
On reflection, I look back and realise, even with these two health alarm bells, it was only when I experienced a huge and traumatic loss at the end of 2021, did I truly wake up and take action. So often, we miss the small signals, or we don't stop and take them seriously. But I can assure you, they are there; in the twinge of a muscle, or the ache in your joint, in the upset stomach or the chest tightness, the small signs are there. Our bodies are performing a multitude of actions to keep us alive and well every day, connecting with our minds and inner voice and vice versa. I've come to believe we can do one of three things;
Brush the little messages and signs away, explaining them as 'old age' (it doesn't have to be this way)
Numb the signs and signals with pain relief, wine, food and other indulgences (the body will win eventually – and I don't mean in a good way)
PAUSE and listen; then create a space where you can take time to reflect on the way in which you live your life and decide the small habits you can build every day to TAKE YOURSELF BACK – this is the path to FLOURISHING
I decided to learn more about my body, embark on a course of study and make it something that meant a) I was an absolute novice and b) I could eventually help others to find their own strengths. In the last year I have trained and become a certified personal trainer as well as studying towards the Diploma in Positive Psychology and Wellbeing. It was hard being the least experienced after years of being the 'expert'. It was challenging being the least strong and oldest in the class. But it has been exhilarating studying in an area which has become a passion, and being able to combine my Growth Coaching accreditation, the PT course and education background to help people flourish is amazing!
It does not matter how long you have been in the job it is CRITICAL to prevent yourself from becoming the job. Top tips for the term break:
Unhook yourself from the identity of the job, you are not your job, and your school can live without you
Engage with a coach or take time to self-reflect to discover your true purpose and passion
Make a plan to climb your second mountain before it is too late
Trust me, it is the most re-vitalising thing you can do for yourself. The magic that happens while you do this is in the hearts and minds of those around you. Your children, your partner, your family, your staff, and community. When they see you being a model of wellness, they will notice, and your influence will be tangible. This is leadership.
Hearing my youngest daughter tell me, "Mum, you are thriving now" was the biggest reward I could reap from my actions of daily self-care!
In order to take the leap to discover your purpose and passion, perhaps these simple activities can help:
Vitality – focus on clean, nutrient dense food, drinking 2L water daily, increasing the quality and quantity of your sleep, daily movement (building muscle is the best insurance policy of all) and your energy will begin to thrive
Simplicity – declutter your life, from your wardrobe to your garage, your friendships to your responsibilities; if it doesn't serve you, say goodbye
Curiosity – spend time getting to know YOU; listen to your body, quiet the mind; self-discovery is the most exciting part of self-care (this is the LEAST selfish thing you can do)
Courage – make a list of the things you have always wanted to do and then make a plan and do at least one of them, who cares what people think, it's your life, live it in love (with yourself)
Wisdom – read daily – learn a new skill, learn about being human and use your experience to build upon and write your path forward; don't leave it to chance
Peace – leave the ego based identity at the door, and come home; home to yourself, the real and true you because you are all powerful, perfect, whole and able to climb your second mountain of purpose and passion!
My hope is that by sharing a snippet from my story, of how I've gone from Principal to Personal Trainer and Mindset Growth Coach, and thus from perfectionism to peace, you will take away at least one small self-care action to apply to your life during the term break and nurture your wellbeing!
300,000 people die each day around the world and most of them wake up each day, unaware it will be their last. Principals are disproportionate in that number. We are not guaranteed another breath. If there is something you want to do with your life, go do it.
No more waiting.
Be bold.
Love deeply.
Live with purpose, passion and peace.
Saira